Frequent Questions About Window Treatments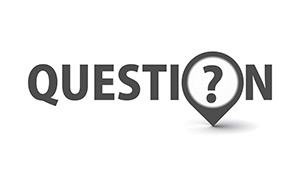 As a responsible homeowner, you probably want to know more about Orlando shutter company services and options before making any major decisions. The first thing that you should know is that our team of pros here at Gator Blinds is ready, willing and more than capable of getting the job done. This includes helping make sure that you understand your options and have your questions answered before moving forward. Our goal is always to deliver 100% customer satisfaction, and that's not possible if we ignore basic customer service needs, like helping educate each client.
Where should I get started?
One of the best ways to begin this process is to stop by our showroom or get in touch with us for your free in-home consultation. In your home, this gives us the chance to show you your possibilities in the lighting and setting your window treatments will be in. From there we can get the exact measurements and provide you with free temporary shades. So stop by or give us a call today, in order to get started.
Which company should I work with?
Of course it makes sense to find a company that is established and that has earned a solid reputation, as well as good standing with organizations like the BBB. Take the time to look at reviews and customer feedback and even call referrals. Also, make sure the team you choose has a variety of options to consider and more than reasonable pricing. The last thing you want to do is end up stuck with the only window coverings they have for too high a price. The good news is our Gator Blinds crew meets all of the necessary criteria.
How long does it all take?
Of course this answer depends on who you work with. For our company, without any foreseeable details that impact customization, you can expect about a two week turnaround time. You will also have use of free temporary shades to use until your permanent customized window coverings are delivered and professionally installed.
Blinds, shutters, draperies, films or shades – which one is right for me?
Because each home is unique, the answers vary. For some homes, a uniform look in each room is best. For other situations, it makes sense to have different looks in different rooms. When you work with our team of experts, you can feel confident knowing that you are getting the advice you need in order to decide what will work best for you – including taste, style and budget.
If you are looking for a Orlando shutter company then please call 321-399-1159 or complete our online request form.